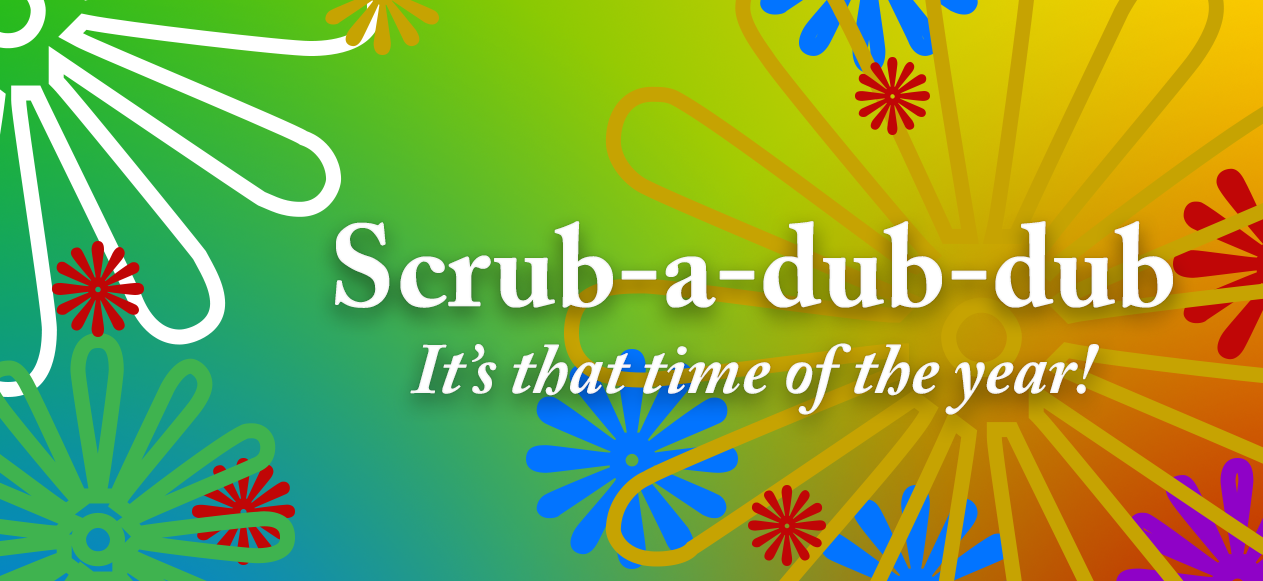 It's that time of year. Spring-time isn't just about blossom and flowers. As soon as the sun comes out and starts peeping through our windows our heart leaps for joy. Just as suddenly it sinks again when we look around and see how it seems to highlight all the grime that has built up in our home over the winter.

So it's time to clean, tidy and declutter leaving our homes sparkling before we head off outside to the great outdoors.
Start at the top of the house and work your way down.Arm yourself with a handful of microfibre cloths and a waterspray and you'll be amazed at how much you can achieve without any costly and polluting chemical products. Let's think of our planet as well as our little nest.
After dusting, vacuum and then mop the floors in kitchen and bathrooms. If you have laminate flooring make sure you don't overwet it.
Once your house is clean, concentrate on tidying. Put everything back where it belongs. Make Spring your time to declutter. Check out wardrobes and remove old and outdated clothes. Start to think about storing away winter clothes and getting summer clothes ready to wear again. It's always a boost to find all your favourite summer T-shirts!
Check out the bathroom cabinet and remove old products and bottles. Take old out of date medicines back to the chemist to be disposed of safely.
Look in your kitchen cupboards and pantry. Throw out old out of date foods like spices lurking at the back of the cupboard. Clean the cupboards thoroughly and leave to dry before restocking with oldest products at the front of the cupboard so that they can be used up first.
Have fun while you are cleaning. Turn on the music and dance your way through your chores. Focus on one task at a time. Get as many of the family you can to help and welcome in the Spring together!
All cleaned up? Then sit down and have a cup of tea and take a moment to have a look at our wonderful products to brighten up your home this Springtime.